The Story of the KMA
Founding and History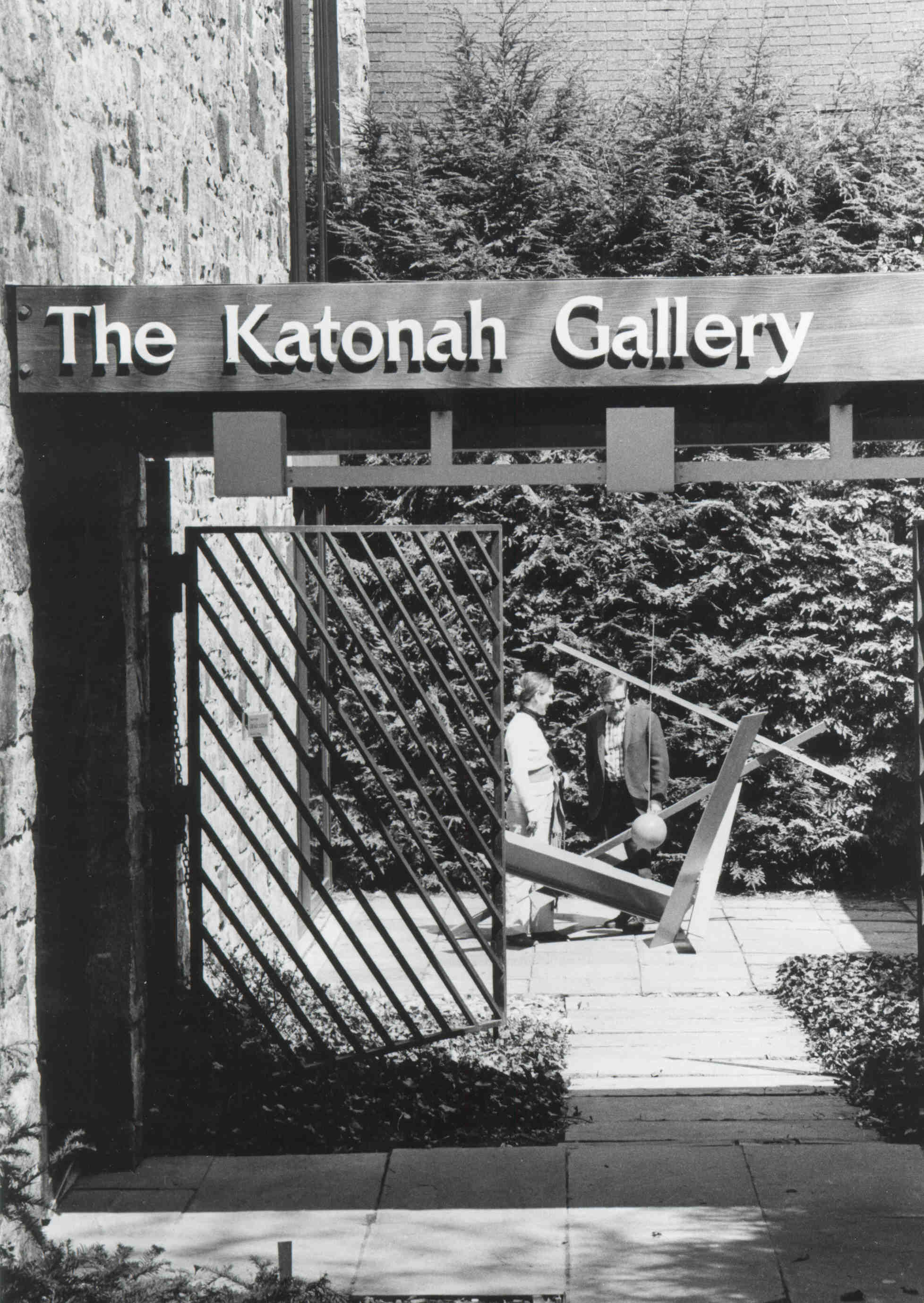 The Katonah Gallery was founded, with Inge Brouard Brown as its first president, in 1954. Initially located in a small attic room over the Katonah Village Library, the Gallery was committed to presenting the best of art from the past to the present. To achieve maximum flexibility and diversity in its exhibition schedule, the Gallery was founded as a non-collecting institution, free to explore the entire spectrum of artistic, historical, and cultural periods. Education for area schools, as well as for the general public, quickly became the focus of all gallery programs.
In 1969, the Katonah Gallery opened 1,800 square feet of exhibition space on the ground floor of the Katonah Library. In addition to exhibitions and educational work with area schools, it offered lectures, art tours, workshops, and art rental services. An outstanding example of a professional, volunteer-run organization, its exhibitions ranged from American Indian and French Impressionists to Surrealism, Pre-Columbian, and Primitive African art.

In 1990, the Katonah Gallery became the Katonah Museum of Art and moved to its new building designed by Edward Larrabee Barnes on Route 22 at Jay Street. William A. Kelly Associates of Katonah was the general contractor. The Museum's elegant new facility provided space for more comprehensive treatments of exhibitions, a wider range of participatory art education activities, and a greater variety and frequency of public programs.

Since 1990, the Museum has grown at an unprecedented rate. It has been accredited by the American Association of Museums, annual attendance has increased, and the number of regional schools participating in educational programs has grown by more than 30%. The Children's Learning Center was created in 1997. Exhibitions, accompanied by scholarly catalogues, have strengthened and spread the Museum's reputation on a national level.

In 2004, the Katonah Museum of Art celebrated its 50th anniversary. It has been, and will continue to be, a valuable contributor to art, education, and to the Katonah community.