Offerings for Adults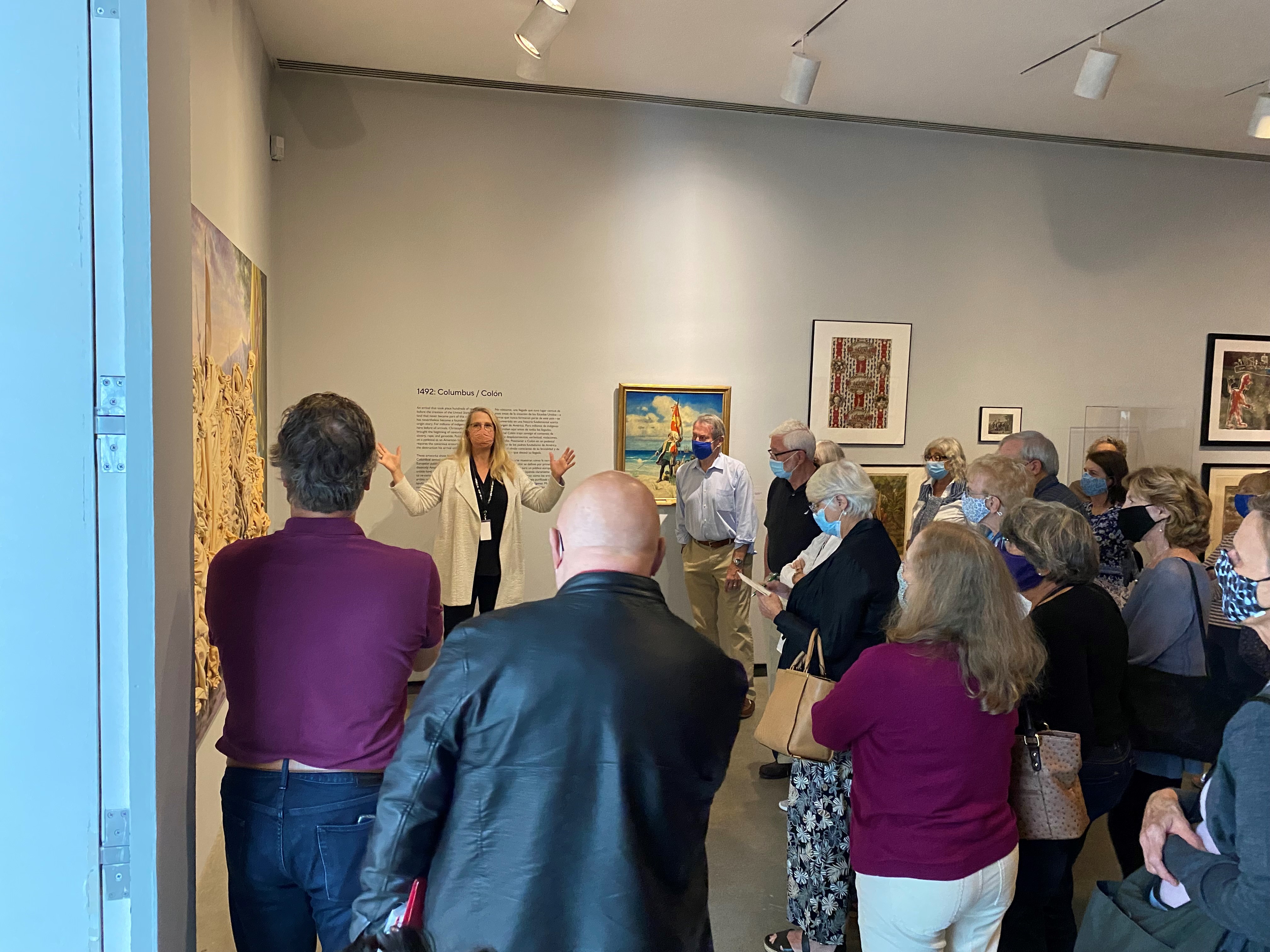 Whether you're just getting your toes wet or are already an expert in the field, the KMA offers public programs, workshops, and tours that are meant to inspire and leave you thinking.
ADULT TOURS
Public docent-led tours are offered Tuesday – Sunday at 2:30pm and are free with Museum admission. There are no regularly-scheduled docent tours during juried exhibitions.
Private guided tours are recommended for groups of 6 or more adults (including staff), or any organized group (such as assisted living facilities, group homes, community-based organizations, and clubs). Tours may be arranged by appointment during regular Museum hours: Tuesday through Saturday 10am-5 pm, Sunday 12-5 pm. The Museum is closed on Mondays and major holidays. Please make reservations at least 3 weeks in advance. Group size is limited to 40 people. Groups larger than 20 may be split into two rotating tours. Guided tour fee is $13/adult, $7/senior or individual with special needs; staff and/or tour organizer are free.Tours run approximately 45 minutes. The Museum has no indoor eating facilities. Although no food is available for purchase, the Sculpture Garden may be used for picnics, weather permitting.
Please note: reservations are necessary even for self-guided groups of 8 or more people (including staff).
Accessibility and Inclusion: The KMA has a strong history of working with under-served groups in Westchester, Putnam, Rockland, and Fairfield counties, including hospitals, group homes, and community-based organizations. Reservations are required for groups of 8 or more people (including staff) and guided tours are recommended. Visits are collaboratively planned to meet the physical, developmental, and educational needs of each group. The KMA is wheelchair-accessible and listening devices are available upon request.
For additional information or to make a reservation, please contact education@katonahmuseum.org; 914-232-9555, ext 2985.
KMA DOCENTS AND VOLUNTEERS
Become an active member and expand your horizons. Many volunteer opportunities are available for curious, energetic adults. As an example, our engaging docent tour guides are a dynamic group of art enthusiasts who participate in college-level training workshops for each new and varied exhibition. Our tours are constructed for adults as well as for school groups of every age. What are you interested in? Contact education@katonahmuseum.org, (914)767-2985 for information.
PUBLIC PROGRAMS
The Museum provides a continual resource and opportunity for life-long learning. Look for lectures and symposia by noted artists and scholars; tours of artists' studios, private collections, historic houses, special exhibitions, and regional museums; workshops for artists, writers, and educators; summer music concerts; and other events that enrich your experience and make the KMA a cultural destination. Click here for current and upcoming programs.