Return to Events
Himmel Award & Conversation Honoring Thelma Golden
April 23 2023 5:00pm - 9:00pm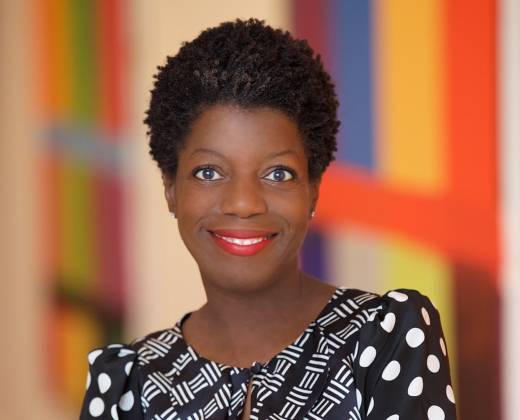 Please join the Katonah Museum of Art (KMA) as we honor Thelma Golden, Director and Chief Curator of The Studio Museum in Harlem with the 2023 Himmel Award. Experience an intimate conversation between Golden and KMA Executive Director, Michelle Yun Mapplethorpe as they discuss Golden's trailblazing career as a museum professional and a champion of African American and diasporic artists, along with her vision for The Studio Museum's expansion project. The conversation will be followed by a Q&A and a cocktail reception.

Sunday, April 23, 2023
5:00 - 9:00 PM

5:00 - 6:00 PM Conversation
6:00 - 7:00 PM Cocktail Reception
7:00 - 9:00 PM Dinner

Upper East Side, New York City
Location details provided upon registration
Dress Code: Jackets for men and commensurate attire for women. Denim is not acceptable.

About the Himmel Award & Conversation
Since 2009 the Katonah Museum of Art has been recognizing trailblazers, risk-takers, and leaders across the arts through its annual Himmel Award and Conversation series. This annual event and award are named in honor of Betty Himmel, who has been instrumental in defining the direction and mission of the KMA, and who continues to be an arts advocate and community leader. Past Himmel Award honorees include Robert Storr, Mary Schmidt Campbell, Maya Lin, Christo, Andre Leon Tally, Julie Taymor, Art Spiegelman, Philippe de Montebello, Darren Walker, and The Haas Brothers, among others.

2023 Himmel Award Committee:
Betty Himmel, Chair
Vida Foubister
Ginny Gold
Debbie Mullin
Amy Parsons
Yvonne Pollack
Thomas Rom
Rochelle Rosenberg

About Thelma Golden
Thelma Golden is Director and Chief Curator of The Studio Museum in Harlem, where she began her career in 1987 before joining the Whitney Museum of American Art in 1988. After a decade at the Whitney, she returned to the Studio Museum in 2000 as Deputy Director for Exhibitions and Programs and was named Director and Chief Curator in 2005. Golden was appointed to the Committee for the Preservation of the White House by President Obama in 2010, and in 2015 joined the Barack Obama Foundation's Board of Directors. She also sits on the Board of the Los Angeles County Museum of Art, the Andrew W. Mellon Foundation, and the Crystal Bridges Museum.

Golden is a 2008 Henry Crown Fellow at the Aspen Institute and is the recipient of the 2016 Audrey Irmas Award for Curatorial Excellence. In 2015, she was appointed as a Ford Foundation Art of Change Visiting Fellow and in 2017, Golden was honored with both the Outstanding Contributions to the Arts Award from the Americans for the Arts and the Groundbreaker Award from Prospect.4 New Orleans. In 2018, Golden was awarded a J. Paul Getty Medal. She has received honorary degrees from Columbia University (2018), the City College of New York (2009), Smith College (2004), and in 2010 was awarded a Barnard Medal of Distinction from Barnard College.

About The Studio Museum in Harlem
Founded in 1968 by a diverse group of artists, community activists, and philanthropists, The Studio Museum in Harlem is internationally known for its catalytic role in promoting the work of artists of African descent. The Studio Museum is now constructing a new home, designed by Adjaye Associates in collaboration with Cooper Robertson, at its longtime location on Manhattan's West 125th Street.
For more information, visit studiomuseum.org.

For additional information and questions, please contact events@katonahmuseum.org.
Photo courtesy Julie Skaratt
Purchase Tickets