The Haas Brothers: Jungle Fool
March 12, 2023 -
June 23, 2024
Get tickets
Jungle Fool, a 7-foot-tall sculpture, exhibits otherworldly, anthropomorphic features which, despite being fiendishly freaky, feel welcoming and blissfully unconnected to the harder, earthier problems we mortals all experience. It represents self-expression and individuality and speaks to more significant social issues such as race, gender, and women's rights, with the undercurrents of humor, compassion, and true humanity. Humorously animalistic, with a comical nod to sexuality, it creates opportunities for people to think differently about the world and its future.
Jungle Fool was manufactured for the Haas Brothers at UAP | Urban Art Projects' fine art foundry in Rock Tavern, NY. Originally conceived by Nikolai "Niki" Haas in 2015 as a pencil drawing, Jungle Fool represents the various aspects of a single personality. With the original drawing in mind, UAP's North American team worked with the Haas Brothers to create the digital files of Jungle Fool, which were manipulated and split for the pattern making team to create the casting patterns. Cast in bronze and finished with a traditional patina, the sculpture also features glass-blown eyes, that at night are illuminated and guide visitors to the Katonah Museum of Art up the drive.
At almost 8 feet tall, the large bronze sculpture looks like an oversized cartoon animal. Its title may be a tribute to the absurdly-humorous 1929 cartoon by the same name. Like the cartoon, the sculpture draws upon the modern message regarding sanctity of the forest as a natural habitat for animals and other living things. Nikolai Haas cites artists Nike de Saint Phalle and Yayoi Kusama and the colorful era of the 1970's as artistic influences. There are also parallels to old-movement surrealists such as Antonio Gaudí and Salvador Dalí.
Exhibition Images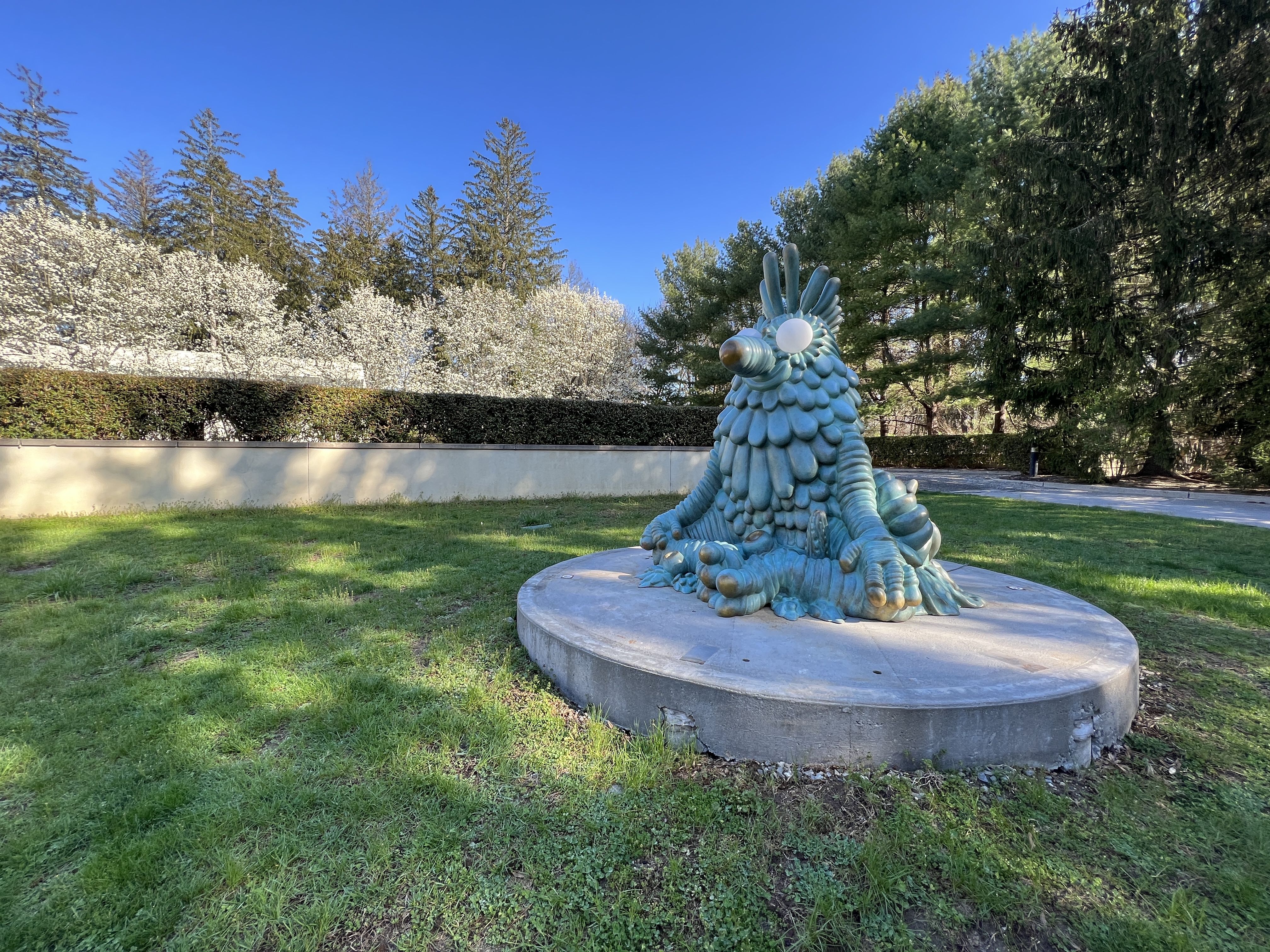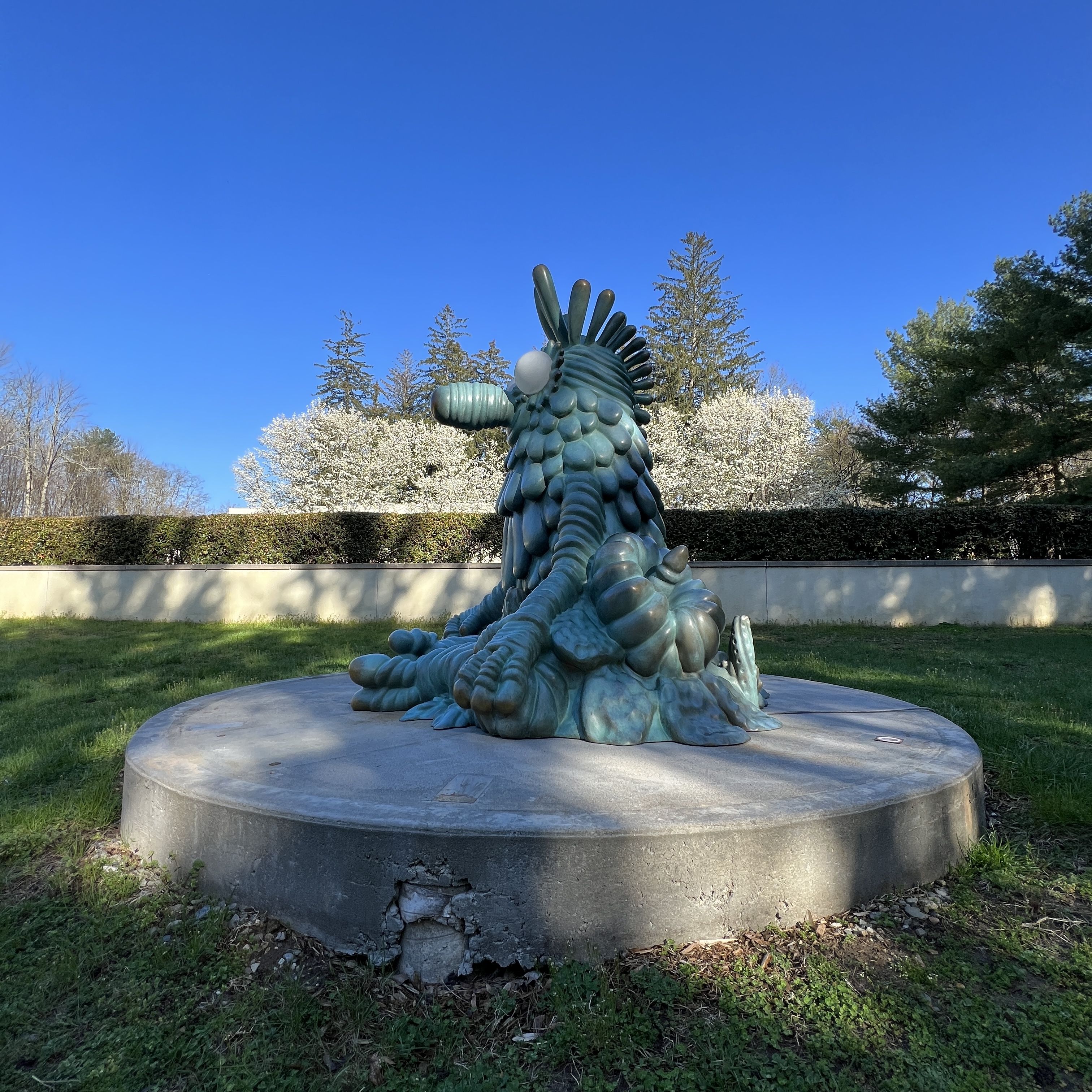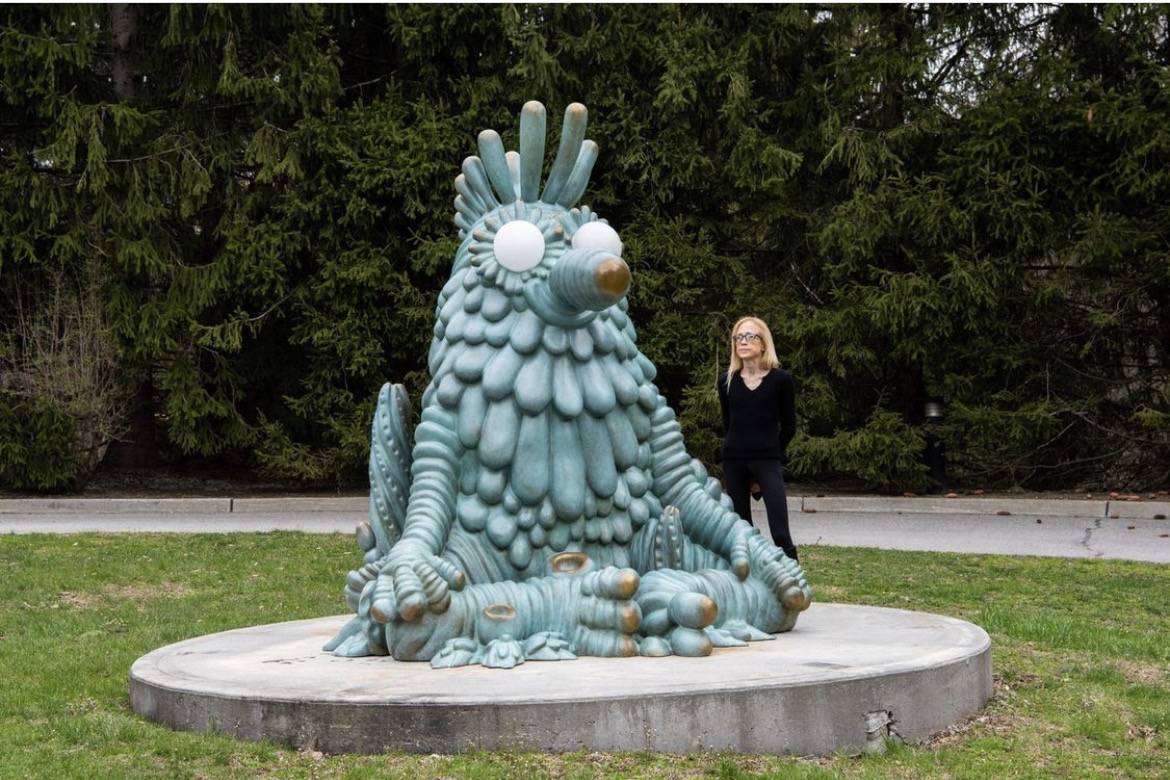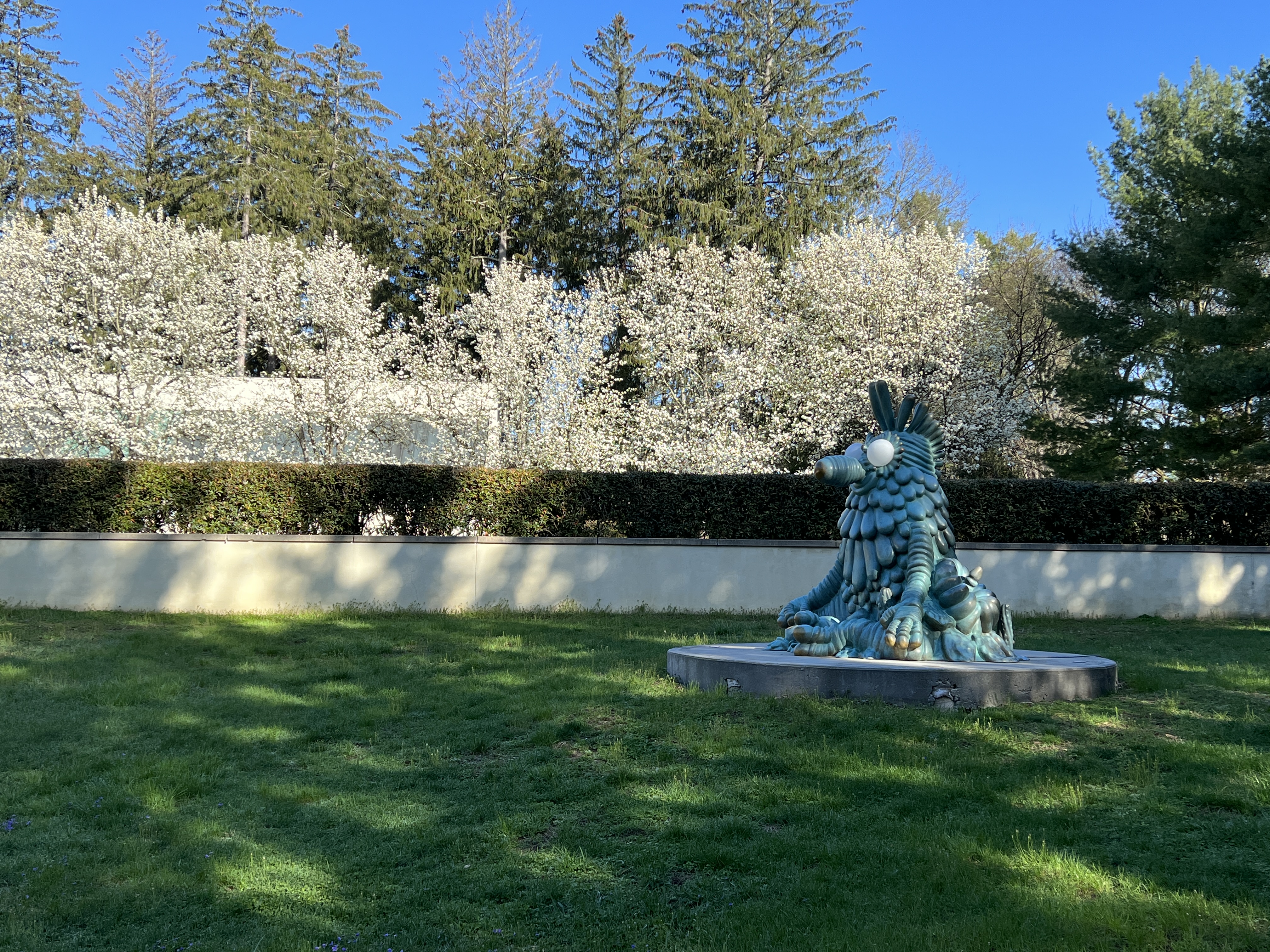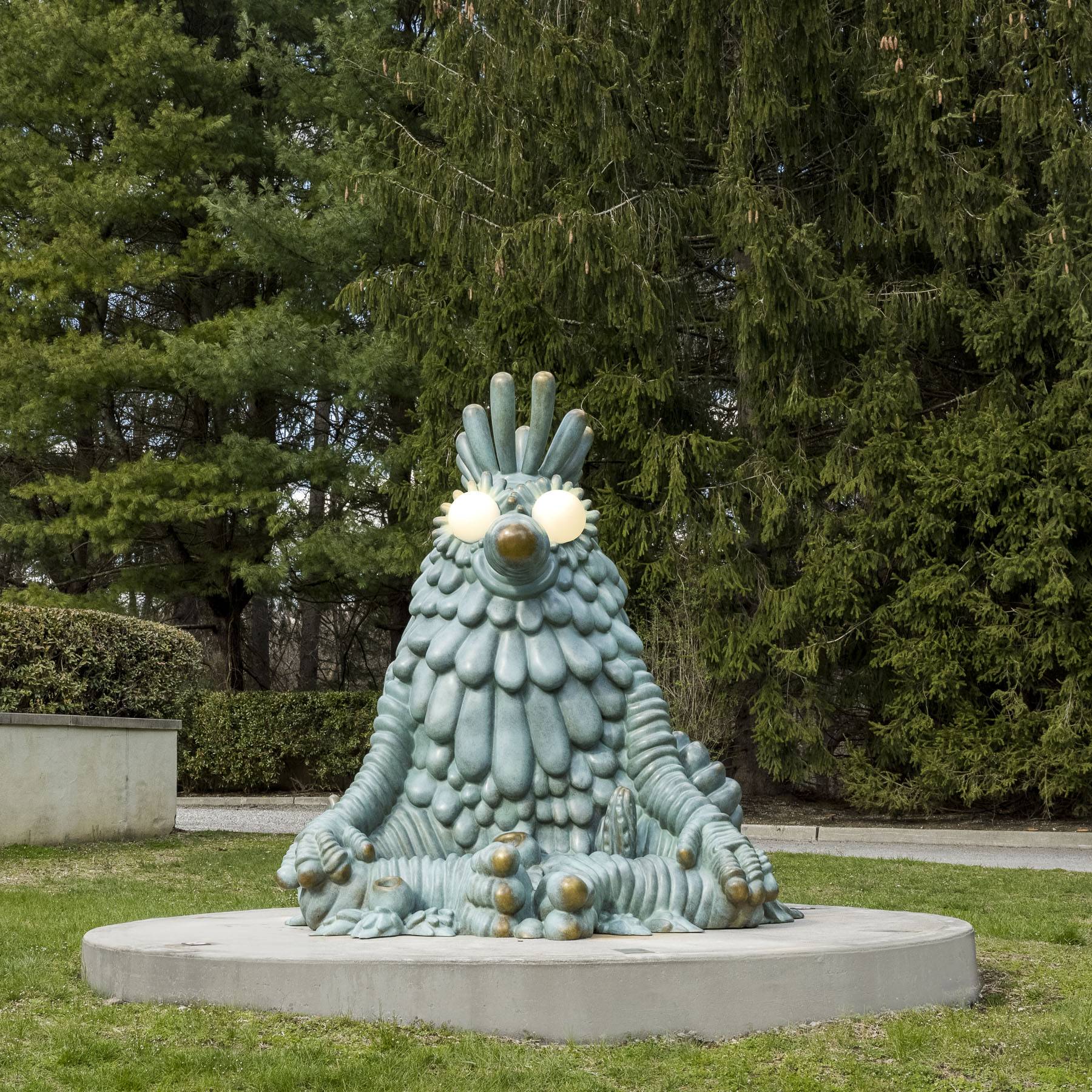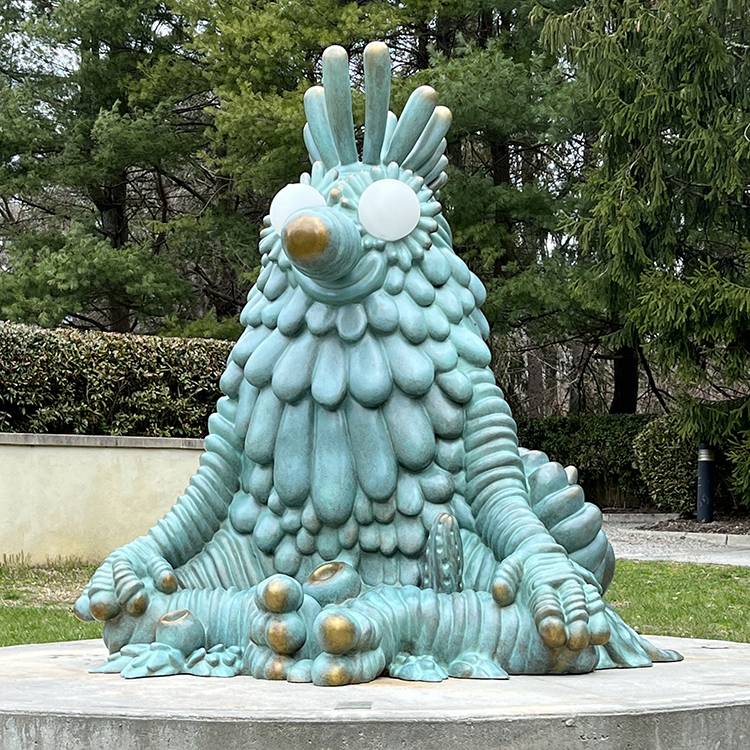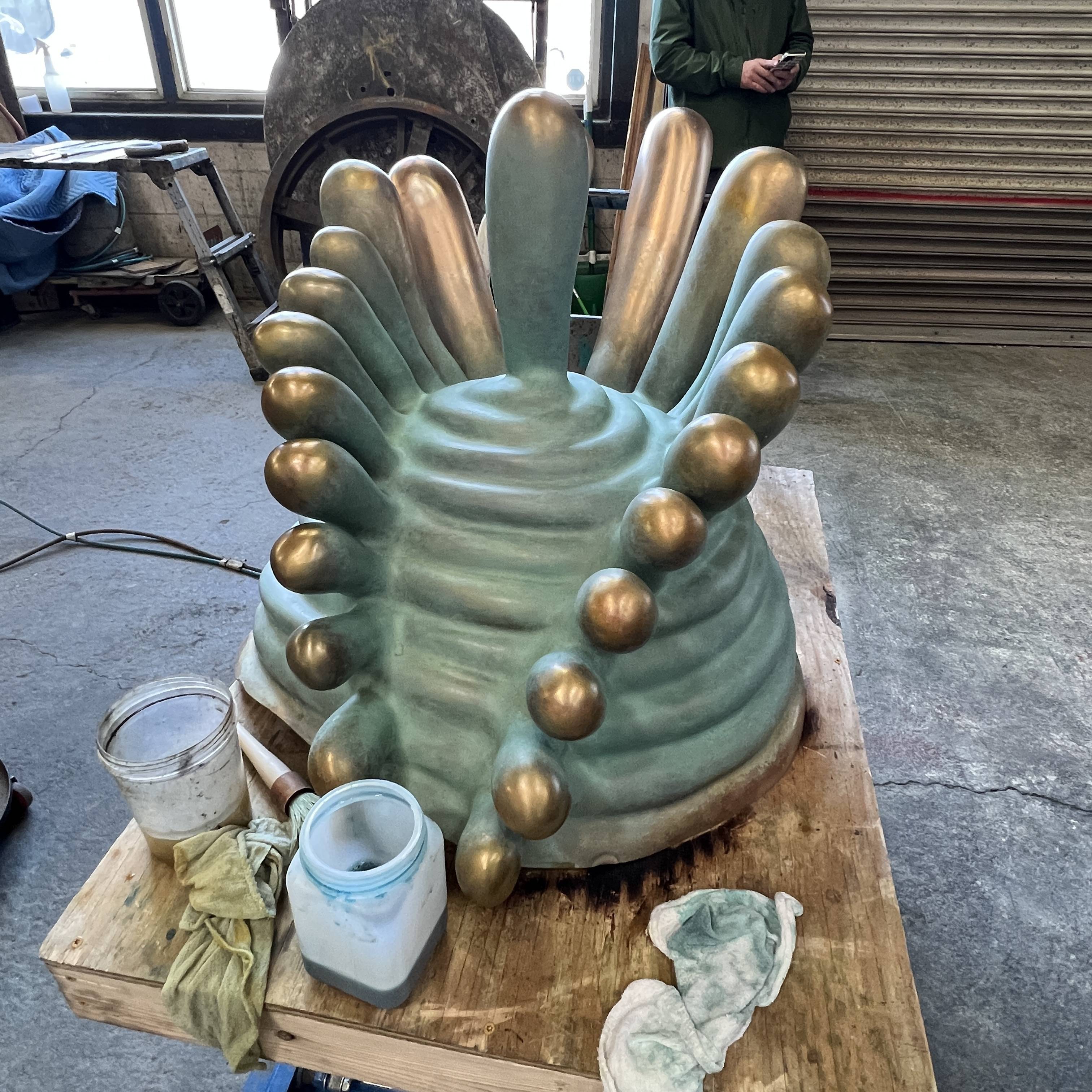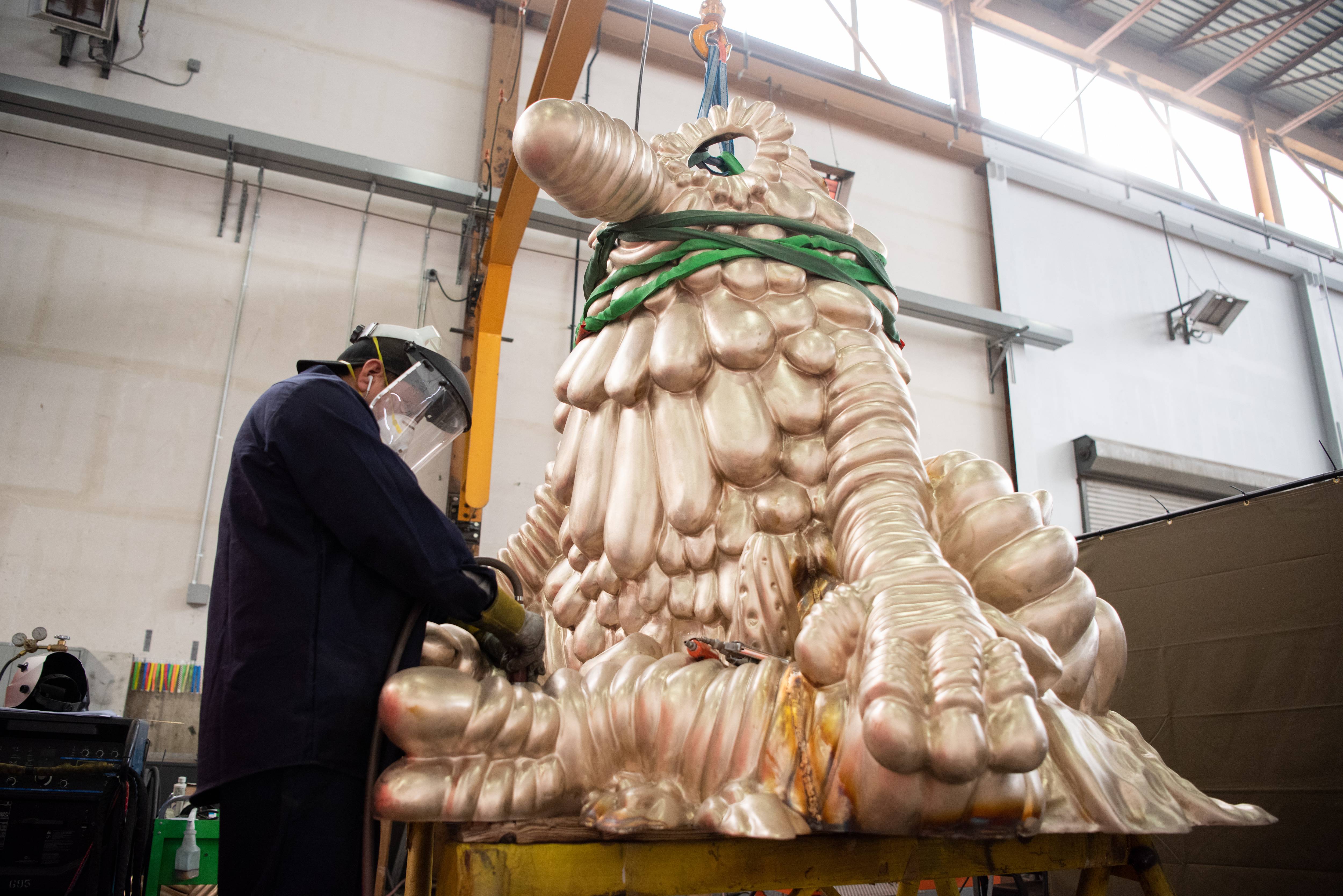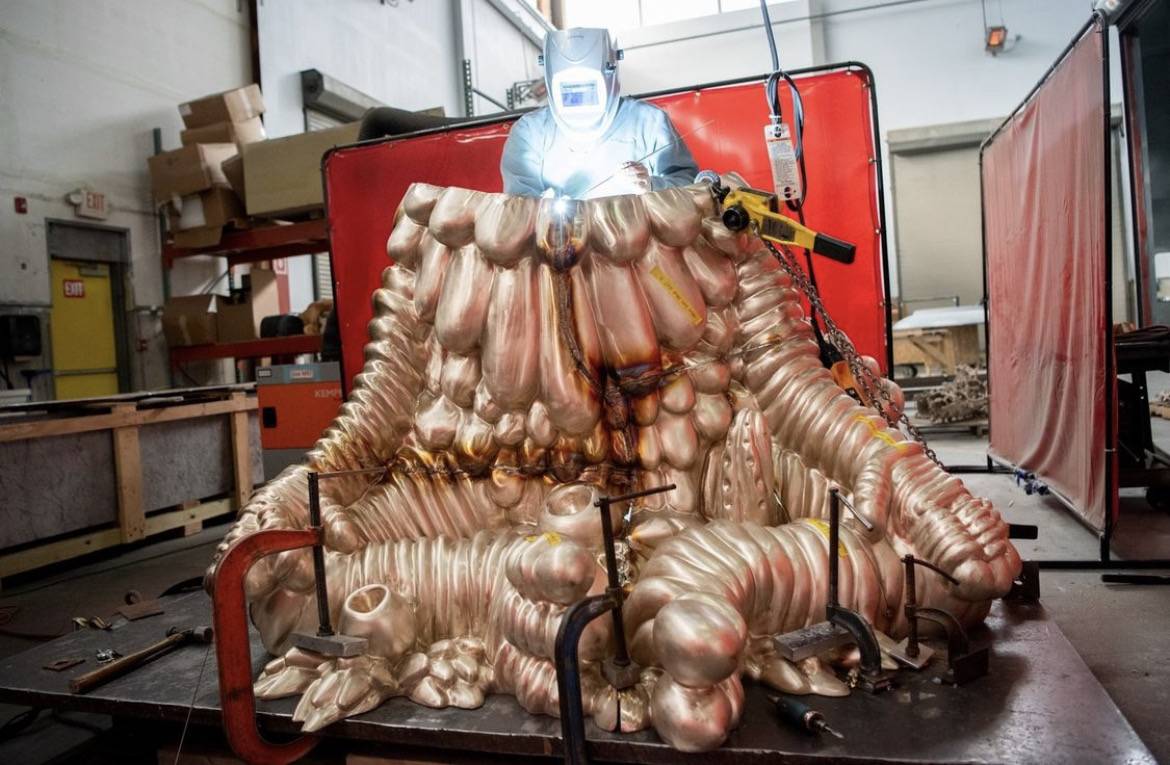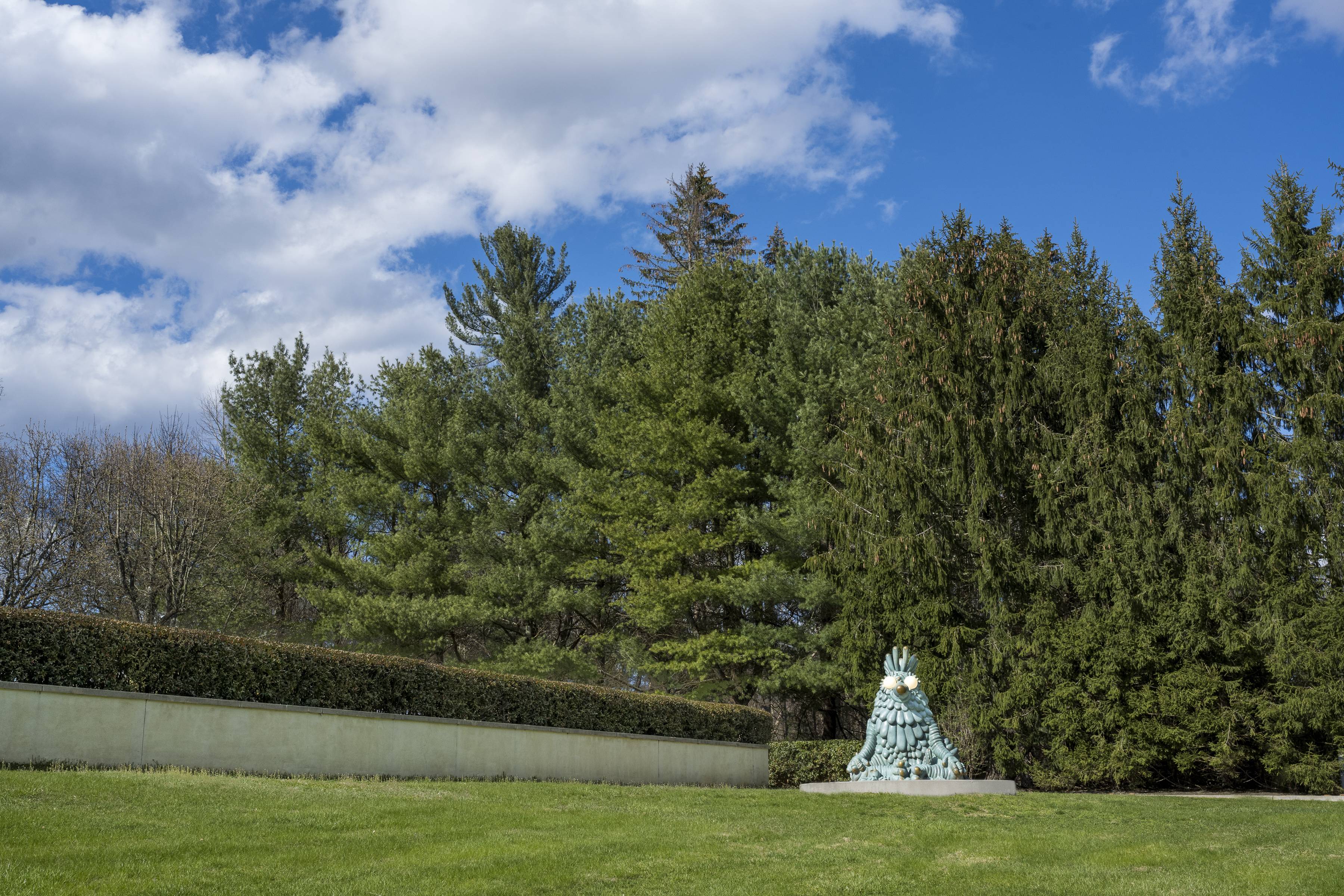 Artist
The Haas Brothers have developed a practice that encourages active and empathetic engagement—a dynamic, the artists hope, that models how we might relate to the world around us, to our own bodies, and to each other. Their sculptures, paintings, drawings, and ceramics, which range from the explicitly sexual to the playfully suggestive, join humorous forms and subjects with materials so sensuous that they almost beg to be stroked. For the artists, laughter is a tool for creating intimacy and breaking down social barriers.
Since founding The Haas Brothers in 2010, twin brothers Nikolai and Simon (b.1984; Austin, TX) have spurned arbitrary artistic boundaries and hierarchies, creating a playful and provocative world that merges art, fashion, film, music, and design. Their work explores aesthetic themes related to nature, science fiction, sexuality, and psychedelia in materials that range from brass, porcelain, and fur, to highly technical resins and polyurethane.
Their first solo museum show opened at The Bass Museum of Art in 2018 and their work is held in the collections of the Metropolitan Museum of Art, the Los Angeles County Museum of Art, and the Rhode Island School of Design Museum. In 2019, they were the recipients of the Arison Award given by the YoungArts Foundation. They live and work in Los Angeles.
Explore The Haas Brothers: Jungle Fool
Constant Carnival: The Haas Brothers in Context
Published on the occasion of the exhibition, Constant Carnival: The Haas Brothers in Context, held at the Katonah Museum of Art from March 13 to June 26, 2022. Curated by Emily Handlin. Edited by Nancy Hitchcock. Designed by Caroline Holder. 87 pages, fully illustrated, Softcover, perfect bound $15 Members/$25 Non-Members
more
less
Purchase Catalogue
Credits
Select photos courtesy of Chris Roque and UAP | Urban Art Projects