Return to Events
Family Day: Celebrating Jerry Pinkney
December 3 2022 12:00pm - 4:00pm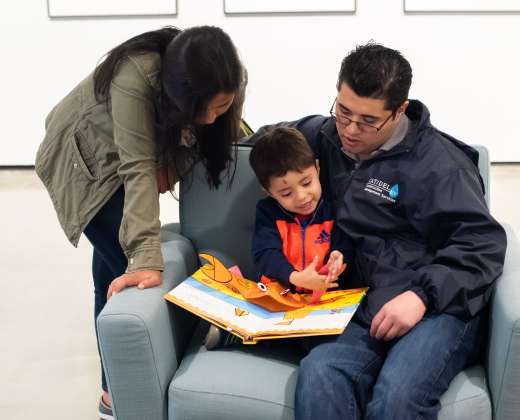 Join us for an afternoon centered around the art and legacy of Jerry Pinkney. Create alongside A Sense of Community illustrators Bryan Collier (collage) and Eric Velasquez (watercolor). Enjoy book readings and illustration and gallery activities.
Ongoing activities throughout the day:
Meet illustrators Bryan Collier and Eric Velasquez in the atrium
Watercolor characters in the Learning Center
Imaginative collage settings in the Spot Gallery
Sketching illustrations in the Righter Gallery
Guest readers in the Beitzel gallery:
12:30 Reverend Kym McNair grew up in Katonah and is an anti-violence community organizer and member of the IDEA committee who lives in Bedford Hills with her family including her rescue dog, Simba.
1:30 Gloria Pinkney, co-author of many books with her late husband Jerry Pinkney, will read from some of the books they worked on together as well as excepts from Mr. Pinkey's forthcoming memoir, Just Jerry.
2:30 Andromeda Turre is a world renowned jazz singer and community activist. She founded Growing Up Jazz and is Chair of the IDEA Committee of Bedford
3:30 Kellie Therese Walker, a Katonah resident and an attorney specializing in labor and employment litigation for over 20 years, is a founding member of the IDEA Committee of Bedford.
Registration recommended.
Members: Free. Non-members: Adults $12. Seniors, students, children (under 12) $6.

Book Tickets