Teacher Programs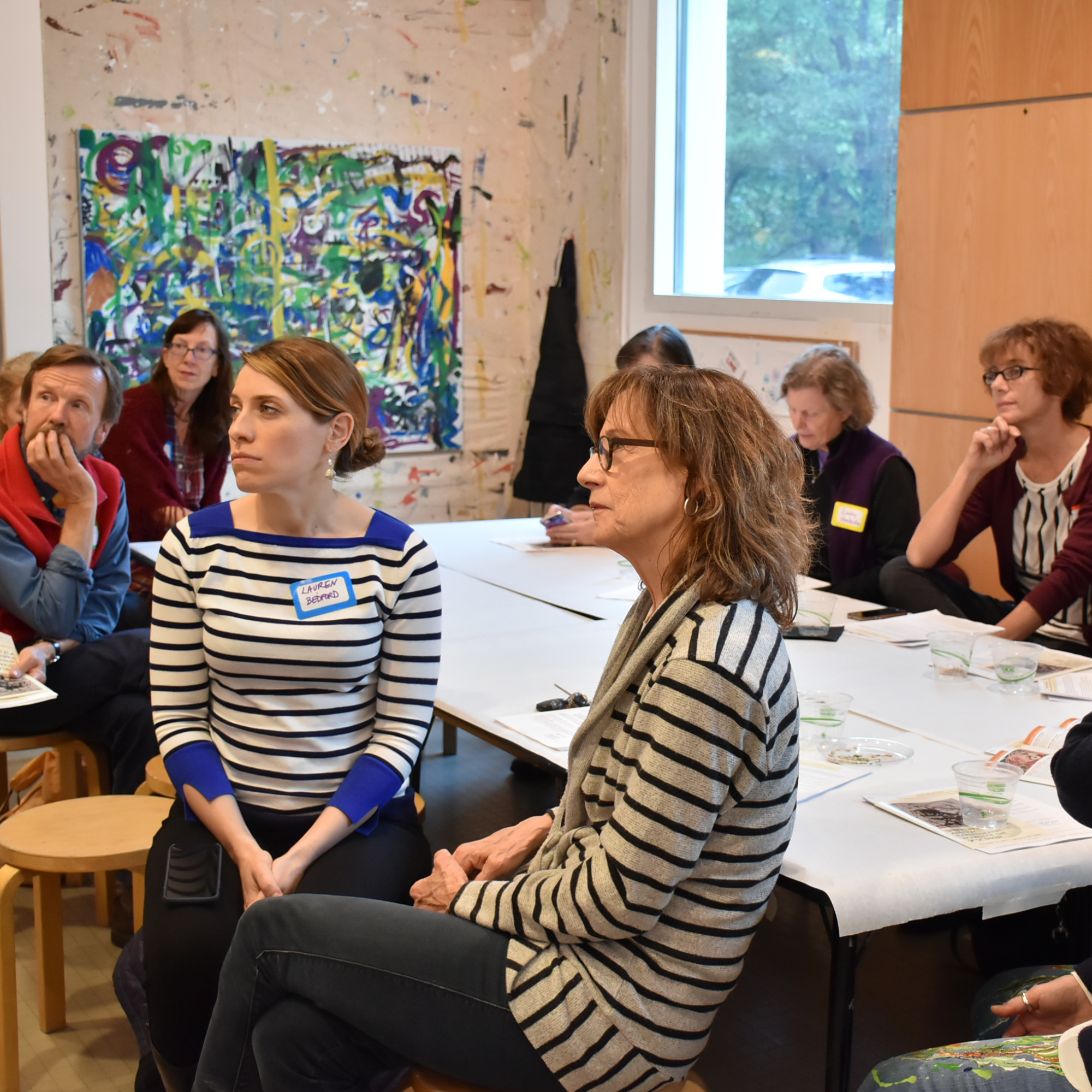 The KMA offers exhibition-based staff development and teacher workshops throughout the year.

Educators' Previews
Preview our exhibitions, receive educational materials and catalogues, and learn how the Museum can become a resource for Learning Standards in visual and language arts. Held annually in the fall and spring.

Educators' Preview of Constant Carnival: The Haas Brothers in Context
Thursday, March 24, 2022, 4:00 - 5:30. Free.
Artistic imagination is the emphasis of KMA's spring Educator's Preview as we dive into the work of the Haas Brothers and Jeila Gueramian. Explore how these artists turn the world upside down through their use of imagination, materials, and whimsy. Jeila Gueramian, who has created an immersive installation in the Learning Center will join us as a special guest to discuss her own artistic process in which she repurposes textiles with mixed materials and kinetic elements.
All educators, faculty and school administrators are invited. Free.
Professional Development
Utilizing our current exhibitions, professional development workshops explore learning strategies and activities that support learning standards in art, language arts, social studies, and balanced-literacy classrooms. Workshops range from 3 – 15 hours. Please check back for upcoming dates.
Customized Professional Development Workshops
Use the KMA for your next professional development day. Programs may include an introduction to the Museum as a resource for teachers; a first-hand experience of our Thinking Through Art program; or consider collaborating on a program which uses the content of current exhibitions to support your curriculum. We invite you to contact the Education Department to plan a unique professional development program for your school or district. 914-232-9555, ext.2985.